New models TSC for domestic use, with "A" energy class ErP
Tanks with internal coil, made of stainless steel AISI 316L, for DHW production and storage. Designed for being placed below a wall-mounted boiler and available in capacities of 100 and 150 liters, with "A" energy class, due to their oversized thermal insulation with injected polyurethane (PU).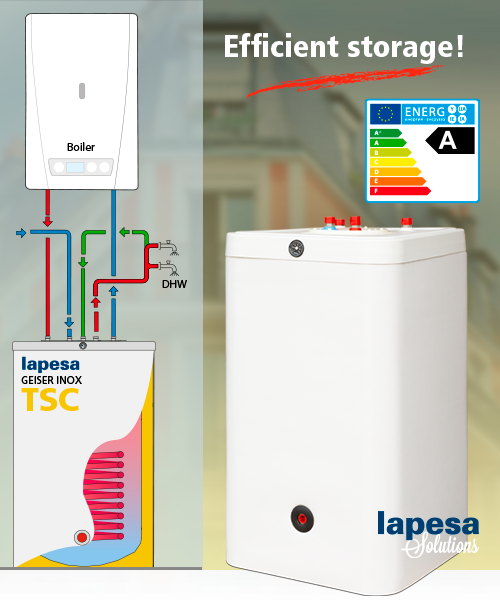 With a square section of 510 x 510 mm and concentrated connections on the upper face, they facilitate its installation under a wall-mounted boiler located on its same vertical axis, even within a standard-sized kitchen cabinet.
With an optimal level of energy efficiency, TSC models have been developed in line with our continued commitment to sustainability, in the evolution of all our products.
The recently added GX 150 TSC model will be available for delivery from June 15, 2021.
Present