Lapesa: New Catalogue and DHW Price List
We place at your disposal the New Catalogue and Price List of our range of tanks for "Sanitary Hot Water, Production and Storage".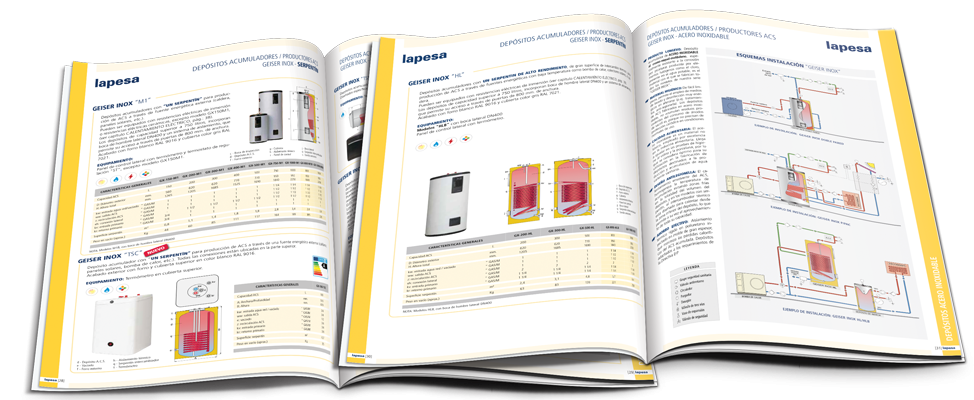 This new edition includes recent innovations, such as the new GX-HL high-performance coil stainless steel tank models, specially designed for the installation in domestic hot water production systems with heat pumps, or any other renewable energy sources.
It also includes a new stainless steel calorifier GX6DE1000, thus completing our flagship range of the GEISER INOX "double wall" series.
Nor could we miss our recently incorporated GX-100-TSC cylinder, as the stainless solution for installation under wall-mounted gas boiler and with ErP "A" classification.
For further information, do not hesitate to contact our sales network.
Present