HIGH PERFORMANCE DHW stainless steel tanks
Lapesa presents its new range of high performance storage tanks in AUSTENITIC STAINLESS STEEL AISI 316, which complements its previous and well-known VITREOUS ENAMELLED STEEL CORAL VITRO - HL range.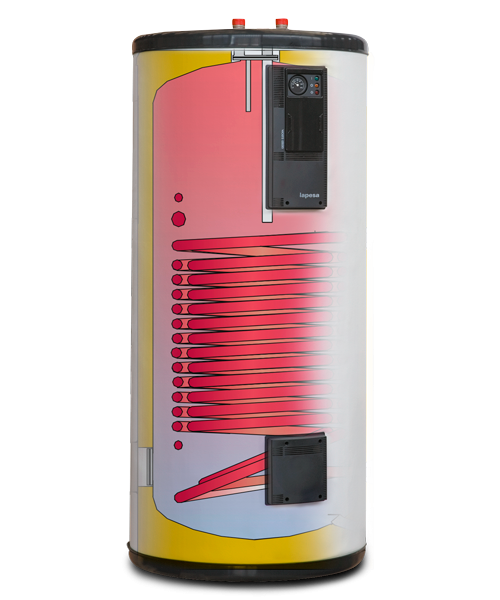 These HIGH PERFORMANCE coil storage tanks are specially designed for DHW production through low temperature energy sources, such as the HEAT PUMP installation, and with high demands of DHW peak production.
The specific design of the coil in what comes to its geometry guarantees the maximum performance for the production of DHW, and a total hygiene guarantee due to its anti-Legionella disposition inside the storage tank.
The GX-HL models are from on now available, in capacities from 200 to 1000 litres.
Present